Liquiproof LABS Premium Protector 125ml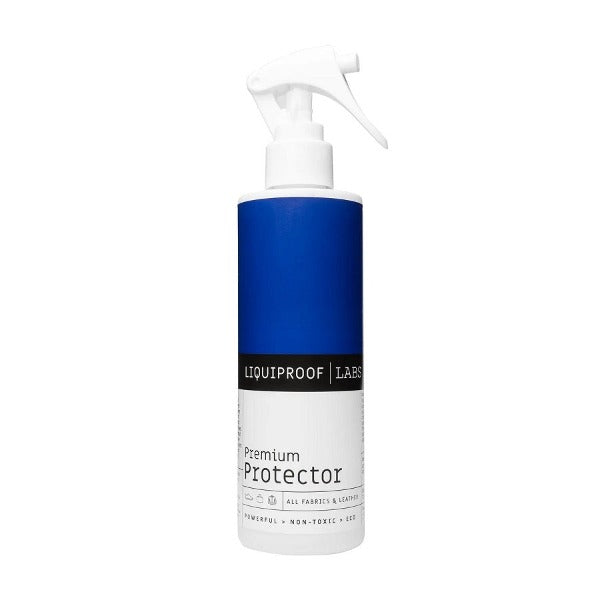 Designer: Liquiproof
Protect your favourite fashion and footwear items from rain, stains and spills with the Liquiproof LABS Premium Protector. The long-lasting spray creates an invisible barrier on fabric which repels liquids, mud, dirt and spills, as well as preventing stains from water, alcohol and oils. 
Completely eco-friendly and non-toxic
Made with all-natural ingredients
Water-based formula
Will not change the look, feel or smell of items
Safe to use on all absorbent fabrics
Works on clothing, bags and shoes

Not suitable for use on pre-treated fabrics such as patent, oiled or waxed leather.